Press

Malawi Mission- October 2012
The S.H.A.Y. Foundation completed our second consecutive mission to Lilongwe, Malawi in October, 2012... Read More
Read All
Future Missions
Dr. Shay Byron Dean's previous international and volunteer medical mission experience.
Papau New Guinea 2015
Malawi 2015
Congo 2014
Malawi 2013
Malawi 2012
Malawi 2011
Bermuda 2010
Zimbabwe 2009
Morocco 2008
Bermuda 2008
Paraguay 2007
Peru 2004
Future Missions
Malawi 2014
(Botswana)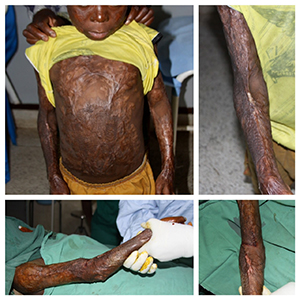 Please donate so that Dr. Dean and his team can continue to improve the lives of patients with a variety of surgical problems. This burn patient can now straighten his arm after Dr. Dean performed a Z-plasty procedure during his 2013 mission trip to Malawi.