Press

Malawi Mission- October 2012
The S.H.A.Y. Foundation completed our second consecutive mission to Lilongwe, Malawi in October, 2012... Read More
Read All
Board of Directors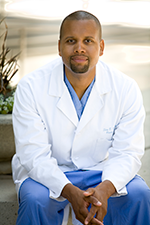 Shay B. Dean, MD, FACS
(Chairman of the Board of Directors)
President and Founder of The S.H.A.Y. Foundation, Dr. Dean specializes in reconstructive and cosmetic plastic surgery of the face, breast, and body, in Los Angeles, CA. He is certified by the American Board of Plastic Surgery and the American Board of Surgery, and is a member of the American Society of Plastic Surgeons and the California Society of Plastic Surgeons. He is also a Fellow of the American College of Surgeons. Dr. Dean's mission is to establish trusting and long-lasting professional relationships with his patients, their families and friends.
Dr. Dean has participated in numerous international medical missions, traveling to Peru, Paraguay, Morocco, Zimbabwe & Malawi. His trip to Zimbabwe with Operation of Hope was featured on the CNN program "Inside Africa." As a volunteer for various organizations, he was able to be a part of a team and impact the lives of children. He provided the highest quality of care for those in need, while respecting the traditions and values of the communities served. His life was changed as a result of his experiences as he realized the importance of volunteerism and the spirit of giving. The S.H.A.Y. Foundation embodies this spirit.
---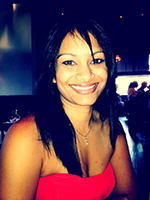 Dilini Imbuldeniya
(Vice Chair of the Board of Directors)
Is honored to be serving as Director of The S.H.A.Y. Foundation as it is her passion to cultivate happiness in the lives of those in need. Since a young age, philanthropy has been a part of her life, earning her the Malibu Times Citizen of the Year Award for Outstanding Community Service.
A native of Los Angeles, she graduated from USC with a B.S. in Corporate Management. Since then, Dilini has served as a Committee Chair for both Share Our Strength's and The American Cancer Society's annual Los Angeles fundraising events. Her connection to children has led her to spend her free time reading to local public school children. She has also volunteered her time to various organizations such as The Braille Olympics, USC's Trojan Life Cuddlers, The Motion Picture Hospital and many others. She is excited to bring both her passion for children, and her non-profit experience, to enriching the lives of children in need of surgical reconstruction.
---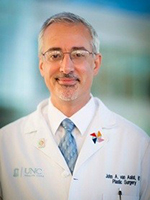 John Van Aalst, MD, FACS
(Board Director and Medical Advisor)
Associate Professor of Surgery, Director of Pediatric and Craniofacial Plastic Surgery
University of Northa Carolina
Division of Plastic and Reconstructive Surgery
Chapel Hill, NC 27599-7195
---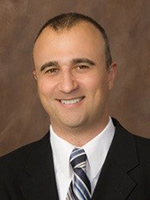 Kamil Erfanian, MD
(Board Director and Medical Advisor)
Plastic and Reconstructive Surgeon and Surgery of the Hand
Southern California Orthopedic Institute
Bakersfield, CA 93309
---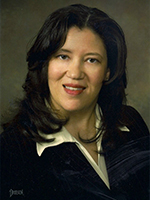 Kelli Chivers
(Board Director and Business Advisor)
Kelli Chivers, PMP is a Senior Marketing Professional with experience in market and segmentation analysis, life cycle product management, marketing program development, data and database management, and project management. Kelli has served in various leadership roles at JPMorgan Chase, Experian, CCC Information Services/DriveLogic, Moore Corporation and AT&T.
Kelli holds an MBA in Marketing from Indiana University, Bloomington, IN and a BA in International Management/Public Administration from Augustana College, Rock Island, IL. She is also a Project Management Professional.