Press

Malawi Mission- October 2012
The S.H.A.Y. Foundation completed our second consecutive mission to Lilongwe, Malawi in October, 2012... Read More
Read All
News & Events
2013 Third Annual Foundation Christmas Party:
2013 third annual foundation Christmas party December 4th at Loews Santa Monica Beach Hotel at 7pm. Please join us for a festive evening of fun with heavy hor d' oeuvres, music, and raffled prizes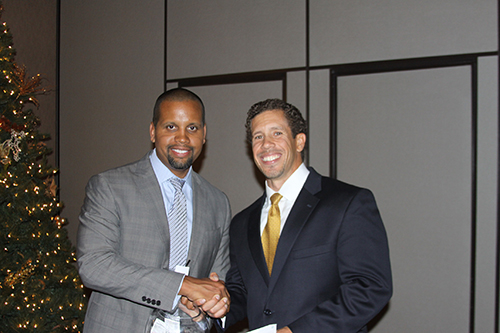 Gerard Lawrence was the winner of the 2012 S.H.A.Y. foundation Christmas party raffle in which he won a complimentary 2 night stay at the Le Meridien Delfina Santa Monica Hotel
---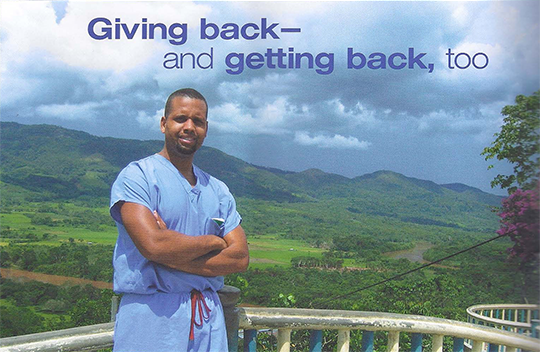 Plastic surgery fellow treats Peruvians
The following is a personal account written by Shay Dean, MD, who is completing a fellowship in plastic surgery at UNC Hospitals.
I graduated from a general surgery residency at the University of Florida in June 2004 and begun my plastic surgery training at UNC the following month.

Four months later, I went on a mission trip to Moyabamba, Peru. The opportunity came through email from First Presbyterian Church in Greensboro, NC. They have been serving this mountain community for the past few years, trying to help set up a university in the city.

This time, the medical community was looking for a plastic surgeon to help with medical care for cleft lip and palate surgery, since the originally scheduled surgeon had to back out for personal reasons. I agreed to go on this one week trip. I was to see patients pre-op and do the operations and then see them post- op to out departure.

There were other surgeons from Lima, Peru, that were to bring the equipment. After a long flight to Lima, another flight the next day to Terapoto and then a two-hour- drive to Moyabamba, I was there. We arrived at the hotel and were greeted by the church group from area. The people were very accommodating and friendly.

The next day I found out that the Peruvian surgeons were not coming until the next week, and I would be there alone.  The 60 to 70 cleft patients weren't coming until the next week, either. At this point the medical staff asked if I could see all kinds of patients lined up and waiting for me to see.

I treated pneumonia, mastitis, and viral illnesses and saw cleft lip patients pre-op. I performed local procedures and removed skin masses while also performing a cholecystectomy.
On another day, two American exchange students took me into the jungle in search of some children with facial deformities and cleft in need of treatment. We hiked six hours in the mountains in rain and mud, at times through the jungle, talking to children in schools and clinics. I offered my services to anyone who needed them. Smaller procedures were done on site, while the patients with more complex needs were encouraged to come to our clinic, where I had access to a few more supplies. I called this part of the trip "housecalls in the jungle."

They next day more people came. In fact, a mother walked her child six hours to see me for cleft lip repair after word of mouth spread through the jungle that I was there. We attempted her operation, but could not intubate her because of severe secretions and a damage airway from frequent aspirations due to her cleft. I was disappointed but aborted for her safety. After all, the other surgeons could attempt it the following week.

In the midst of the medical care, the other part of the team was physically building a university with bricks.

We ate dinner each night and talked about daily events. The team was excited about my contribution, and said how much the people appreciated my service. I felt like I wasn't doing much as I planned, but the fact that I was there doing as much as I could meant a lot to them.
One person commented on how I touched and examined the patient with care and dignity and how that made her feel human. I didn't realize until then that I was doing anything great, but that stood out as an important lesson for me as I continued to treat patients in my career.

Yes, surgeons do have compassion and work if needed. In return, the Peruvians showed me the beautiful countryside cooked meals for us and took us to the springs on the mountainside.

Overall. I received as much as I gave. I learned as much as I taught. And my experience turned out better than I expected, even though I was doing the unexpected.